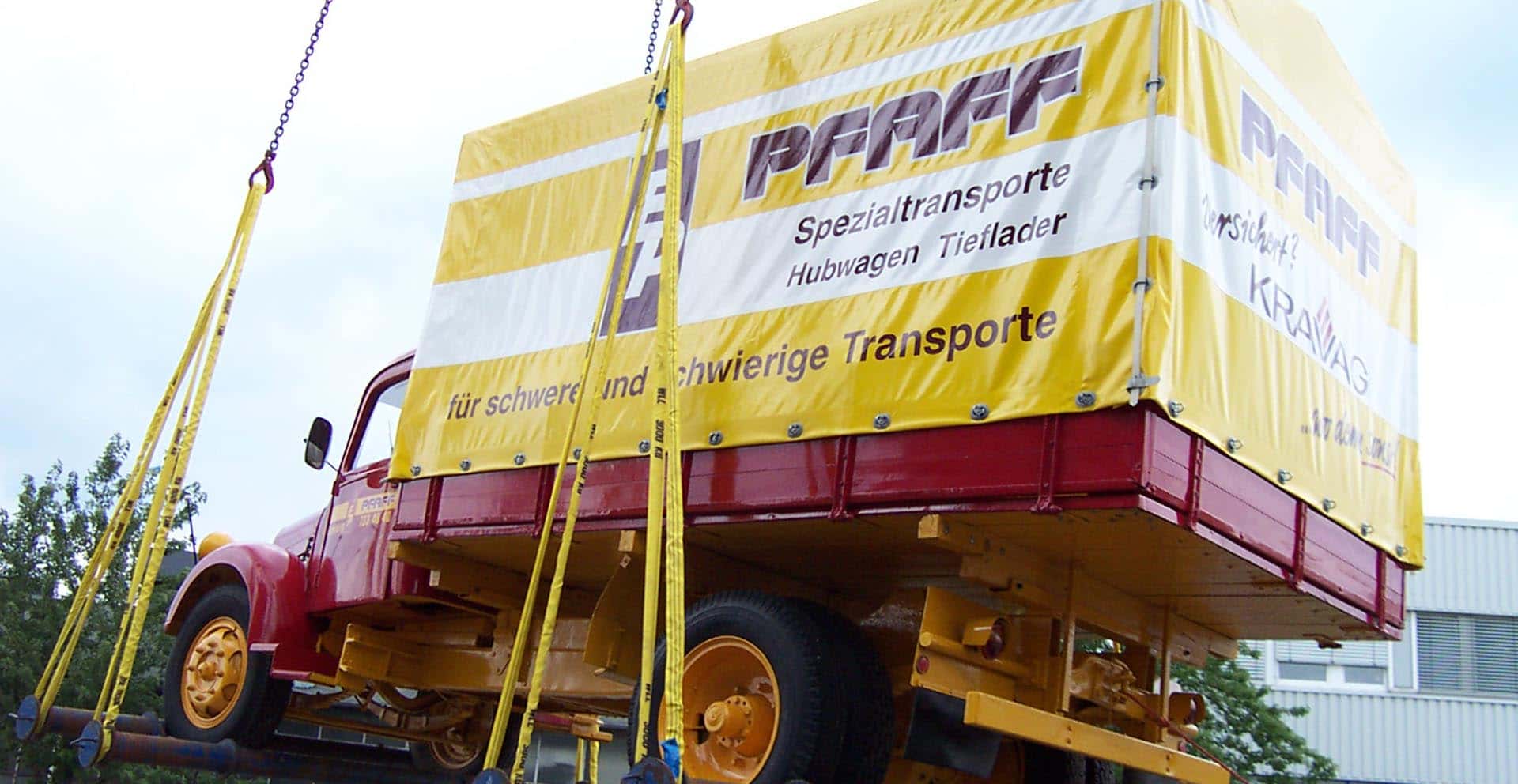 Who we are
Thanks to precision planning, a track record spanning many years and the right vehicles, we master each and every challenge – irrespective of how heavy or difficult the haulage work is. From a start with a second-hand VW transporter in 1961, today over 50 Pfaff vehicles from elevating trucks to the crane are on the go for you.
Do your products need storing or do your machines need to be fitted, dismantled or cleaned? No problem at all - we also reliably deal with these tasks.
History
Would you like to know how everything began? We have summarized the decades since the 1960s in our chronicle!